Welcome to the Darke County United Way, Inc.
Giving is the heart of our organization. Without dedicated community leaders helping us raise funds, and without Darke County employees giving from the heart, we would not be able to offer our services to Darke County. If you are new to the United Way structure and want to learn about the benefits of giving please read this information. Also you may call Becca Cotterman, Executive Director at 937-547-1272. I am happy to meet with you and describe our outreach. When you give to United Way you are actually giving to 27 non profit programs in Darke County. All gifts stay in our county. It is a great way to give to a large scope of programs. Here is a little bit about us.
Our Mission
Darke County United Way fights for the health, education, and financial stability of every person in Darke County. This is accomplished by five core principles.
Assessing & addressing health and human service needs in our community.
Fostering cooperation among all health & human service organizations providing services to Darke County.
Developing and allocating both human and financial resources.
Promoting Darke County United Way and its affiliates.
Integrity of managing Darke County United Way efficiently and effectively.
Services we allocate funds to:  United Way Community Impact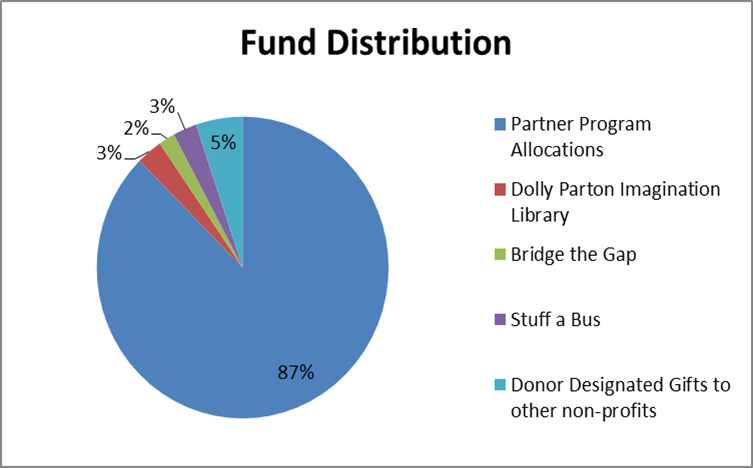 The Darke County United Way is proud to have 22 non-profit, 501c3 registered agencies as our partners. The monies raised each year in our campaign stay in Darke County and are distributed to the following agencies based on allocation decisions made by our allocation team of 30 members including board of directors and community leaders. All agencies must submit an application in March with program features, outputs, outcome measures, and financials including an IRS 990 and yearly audit to prove accountability and financial stability. All agencies are visited during the allocation process and interviewed for more information as well.
Designations:
Donors also have the option of giving a private donation to any other 501c3 in the nation. We are happy to distribute these monies. All of these designated donations are subject to up to a 25% administrative fee as outlined by the IRS and an average of three years admin percentages in accordance with UWW. Any leadership donation is exempt from this administrative fee (a gift of $1,000 or more).
Bridge the Gap
The Bridge the Gap Fund is a program to help address the basic needs of our residents by helping them "bridge the gap" with shelter, utility, and medical assistance in times of short-term struggle including loss of jobs, disabilities, illness and other issues that arise, which make it hard for our residents to make ends meet. Community Action Partnership helps screen applicants for these funds.  Local donations, emergency food and shelter program grants, and a grant from AEP help sustain this fund. 
Please consider a gift from your heart to the United Way. Give.Advocate.Volunteer. You could be reaching out to your neighbor, or you could be using these services at sometime in your future. Remember please call the office if you need more information, 937-547-1272.
Thank you very much for learning more about the Darke County United Way, Inc.
Sincerely,
Becca Cotterman
Executive Director